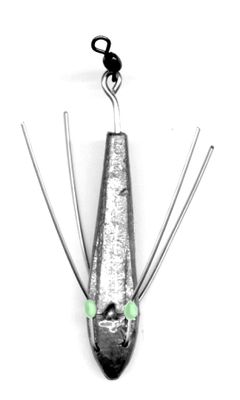 Breakaway Sinkers - Bulk pricing available
Tackle Tactics
$44.10
or 4 interest free payments of $11.03 with
learn more
Break Away Sinkers
These sinkers are designed to break away easily when you want to retrieve your line. With a gentle, but firm pull on your line, the long spikes will "break away". The swivel helps reduce wear and tear on your leader whilst helping reduce line twist. Stainless steel Tails and High Tensile Stainless Steel Grips with beads.
Our breakaway sinkers are manufactured with the highest quality High Tensile Stainless Steel wire for the grips to prevent them losing their shape and will hold their grip for longer (unlike the soft wire that most cheap breakout sinkers have)
Available in 3oz, 4oz, 5oz or 6oz.
SKU: 0BKA610