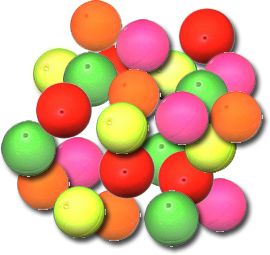 Medium Round Ball Floats
Tackle Tactics
$25.00
or 4 interest free payments of $6.25 with
learn more
This product option is unavailable. View other options.
Medium Round Ball Floats - size 18mm (+/- 1mm) - Three per pack
These styofoam ball floats give buoyancy to your baited trace to stop the bait from sitting motionless on the sea-bed. These give plenty of movement and attraction. Their buoyancy makes it far more difficult for the crabs to steal your bait. Still small enough to let you cast that extra distance! For even more buoyancy - use two! Bright attractive fluoro colours.
SKU: 0BF18YB