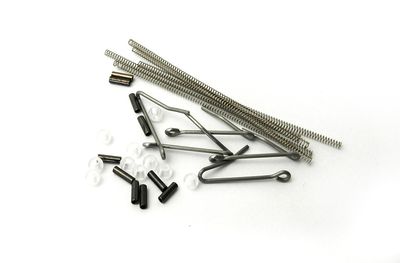 Genie SRT Pulley Clips
Gemini Tackle
$6.50
or 4 interest free payments of $1.63 with
learn more
Genie SRT Pulley Clips
Based on the Genie SRT spring, this pulley clip holds the trace line in place under tension against the bait clip, automaticly releasing the line when the hook is released. Particularly suitable for light tackle rigs where the trace requires protection against stretch during the cast.
Each pack contains: 5 springs, 5 clips, 10 crimps and 10 beads
Suitable for up & over rigs (long traced rigs) where trace protection is required against stretch during the cast!
SKU: 03106