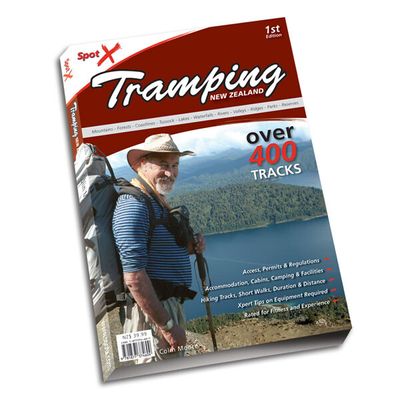 SPOT X TRAMPING GUIDE
SpotX
$39.95
or 4 interest free payments of $9.99 with
learn more
SPOT X TRAMPING GUIDE
SpotX Publications Ltd as founded in 2004, launched with the now popular range of SpotX books, charts, maps and booklets.
With a passion for the outdoors and a wealth of publishing experience the owners Mark Airey, John Honeycombe and Cameron Smirk, along with their Xpert partners in each field, have built a stable of SpotX Guides in an effort to help satisfy the insatiable thirst Kiwi's have for knowledge of the outdoors.
These SpotX Publications specialize in helping quench the enormous thirst Kiwis have for the "How, Where and When of recreational outdoors".
(Please allow 1-3 days delivery)

SKU: 0TRAMPINGGUIDE