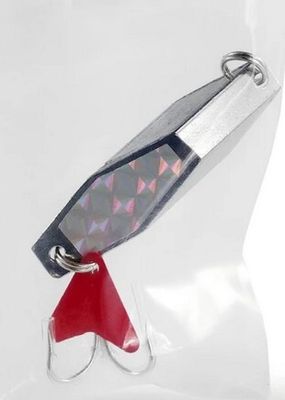 Surfmaster Hex Wobbler 55gms
$7.80
or 4 interest free payments of $1.95 with
learn more
Hex wobblers are one of New Zealand's favourite lures, and have been
proven over the years as an excellent way to catch many species of fish.
The shape of the lure causes it to wobble as it is retrieved and the
reflective pattern mimics small bait fish, making this lure irresitable
to predatory fish. Fishing Essentials hex wobblers are built using high
quality materials with a strong treble hook at the business end.
Traditional Kiwi lure
Strong treble hook
Reflective pattern mimics small bait fish
Bright red gillflash tag
SKU: 0FT55