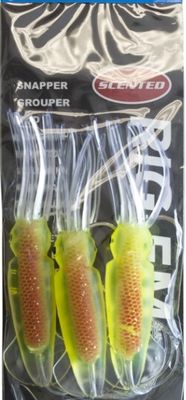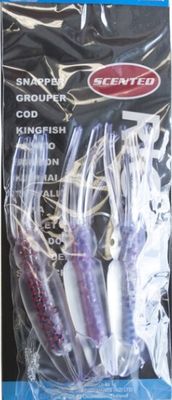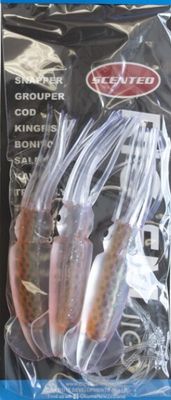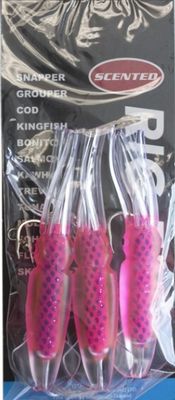 SILSTAR LURES RIG-EM 13CM SQUID
CDX Lures
$8.95
or 4 interest free payments of $2.24 with
learn more
SILSTAR LURES RIG-EM 13CM SQUID

Used in all facets of fishing in NZ. Casting, Jigging,Slow/ Fast retrieve, add bait, & even heave and leave.
The ultimate rig for targeting New Zealand bottom fish. Works as a stand alone rig with scented baits or place bait on the circle hooks.
These Rig-em Squid rigs look so life-like in the water that big fish find them very hard to resist!
Tip - Insert bait or berley into the cavity of the squids
Also
you can place a chemical light stick into the cavity to enhance
visibility of the lure in deep water! 3-hook dropper rig with a squid on
each one.
SKU: JRSQ13-MR