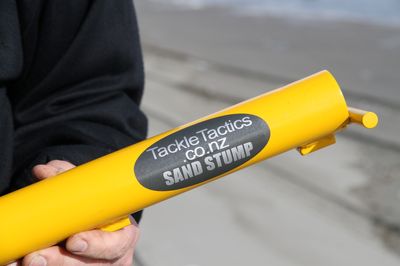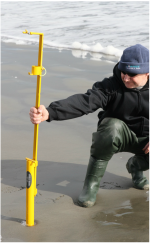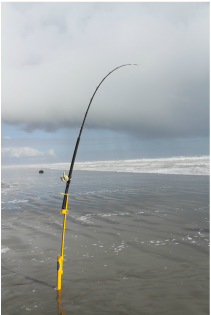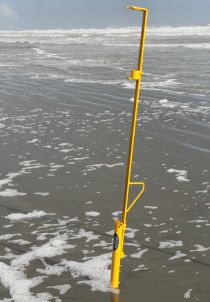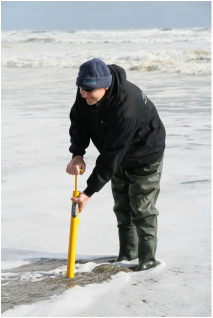 Sand Stump
Tackle Tactics
$89.00
or 4 interest free payments of $22.25 with
learn more
The "SAND STUMP" 1 metre long

The Sand Stump is the rod stand accessory you cannot do without if you surfcast with your rod and rod stand left in the water.
We have tested it extensively in all conditions and all types of sand including 90 mile's strong sweepers, from fine sand to coarse sand, sand with stones in it and it will not fall over.
The Sand Stump will pump itself into the sand as long as there is some water content. We have successfully pumped into sand that vehicles have driven on and packed down quite hard.
Most of us have had that horrible experience of seeing your rod & reel fall over into the sand
or surf and suffer from the effects of sand and salt in your reel OR even worse your expensive rod and reel disappearing into the surf altogether.
The Sand Stump is designed to be used with the Tackle Tactics range of rod stands but the Sand Stump can also used with other brands of rod stand made from 25x25x3mm angle.
Manufactured from aluminium and has been powdercoated for durability and visibility.
Watch our video on how to use the Sand Stump..
View the Sand Stump in action here

SKU: 0SS1-1