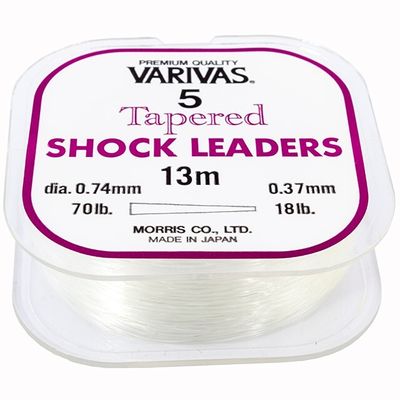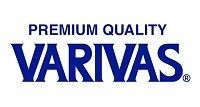 Varivas Tapered Shock Leaders - (CLEAR) "Rated best Tapered Shockleader"
Varivas
$29.95
or 4 interest free payments of $7.49 with
learn more
Out of stock
Varivas Tapered Surfcasting Shock Leaders
BACK BY POPULAR DEMAND!
These are rated the best out of all Tapered Shockleaders available!

Five leaders per pack
These premium quality Varivas Tapered Shock Leaders are 13 Metres long - 70lb down to 18lb with low stretch and high knot strength.
Tapered shockleaders are a must when performing powerful casts to prevent your line snapping while trying to cast out your lead sinker. These shockleaders are 70lb at the thick end (sinker end) and gradually taper to 18lb at the thin end to match your mainline, leaving you with a nice small joining knot that will fly through your guides with ease.
Tapered shock leader made from premium grade Japanese nylon


Smooth casting
Small leader knot to reduce weed build up
Good abrasion resistance
Knots well with good knot strength
13m overall leader length including 8m of 70lb for safe casting with long rods
Colour - yellow or clear
Breaking strain - 18lb to 70lb
5 Leaders per spool
Made in Japan
SKU: 04001C