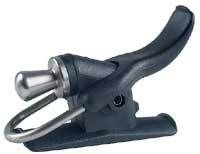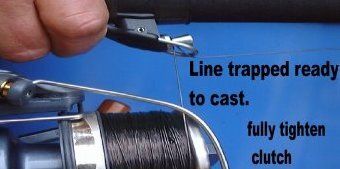 Breakaway Cannon
Breakaway Tackle
$34.95
or 4 interest free payments of $8.74 with
learn more
Out of stock
Breakaway CANNON
When used on spinning rods this casting aid has a slick, smooth surface and allows for a cleaner release for increased distance. Using your finger instead of a release aid hinders casting performance and distance, making the Cannon a must for tournament casting or serious fishermen. Just hold the lever until ready to cast then simply release the lever.
Tape Cannon vertically above or behind the spool rim in a comfortable position allowing air space for the bale arm to rotate.
CASTING
Depress the trigger allowing line from the spool to be passed over the stainless capstan. Lift the trigger with the index finger to trap the line. Disengage the bale You are now ready to cast as normal, just release the trigger instead of finger.
SAFETY.
The additional power generated by the Cannon necessitates the use of heavy shock leaders for normal beach casting, 60lb BS is minimum requirement. When casting in the vicinity of other anglers ensure your casting style will project your lead seawards in the event of line or tackle failure at any stage of your cast.
SKU: 0BC1